Agility

With a couple of our dogs we practice agility.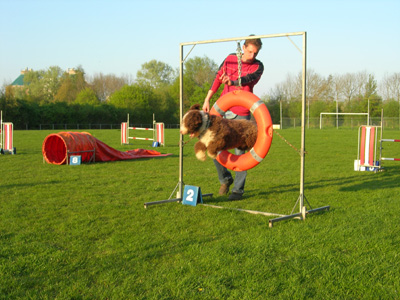 Chulo through the tire
Agility is a sport with all kind of jumps and hurdles .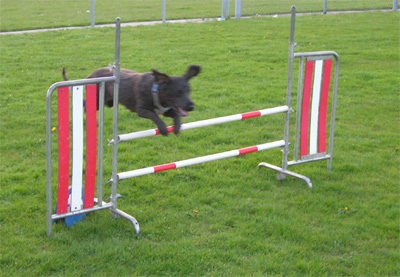 Shira jumps
The dog has to take the different obstacles in a certain order.
The handler had to make sure the dog takes the right obstacle.

Dios over the A-frame
There are different kind of jumps;
The tire, the normal jump, the wall and the long jump.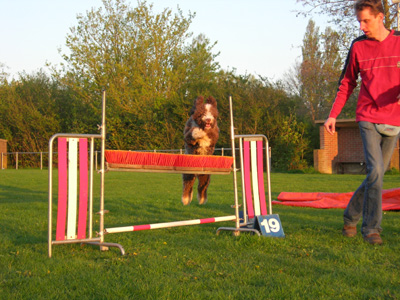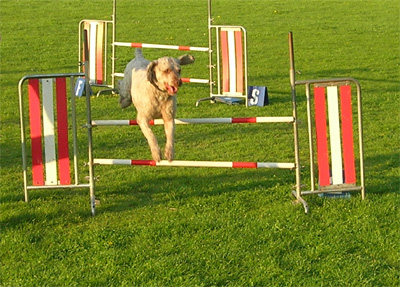 The broom and the normal jump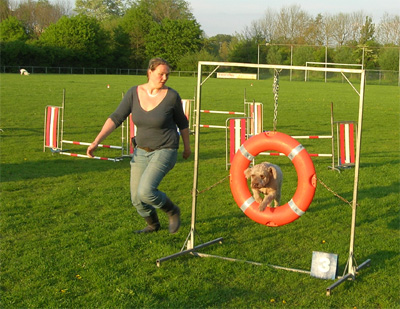 The tire
There are the different dog agility"contacts", like the de dogwalk, the A-frame and the See saw.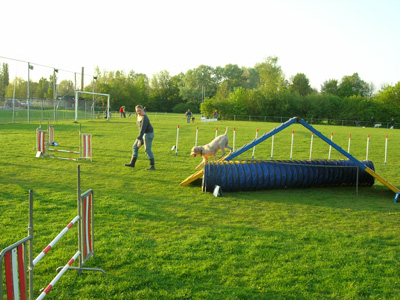 The A-frame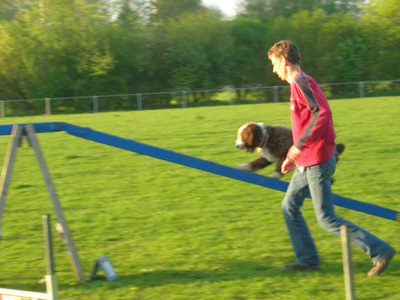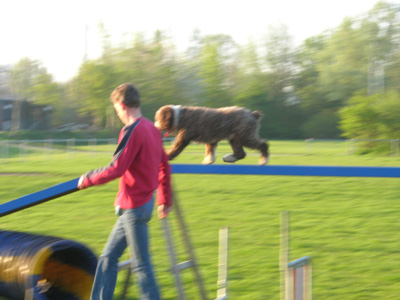 The dogwalk
Then there is the table, where the dog has to jump on and wait for a couple of seconds.
The groundequipment like the tunnel and the soft-tunnel are frequently loved by the dogs.
They have to run through those obstacles.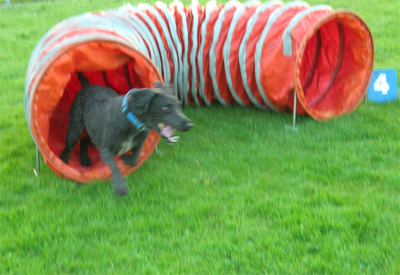 the tunnel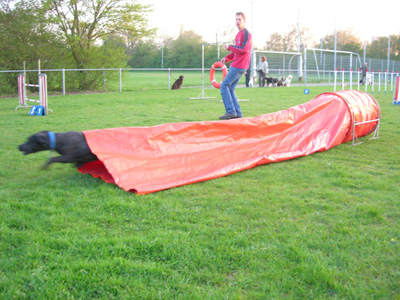 de soft-tunnel
At last we have the weaves.
Most dogs find them difficult to learn, but when they now how to take them, they go spectaculair through the weaves !!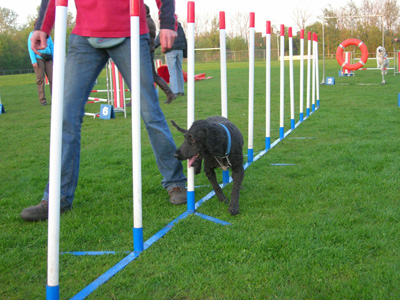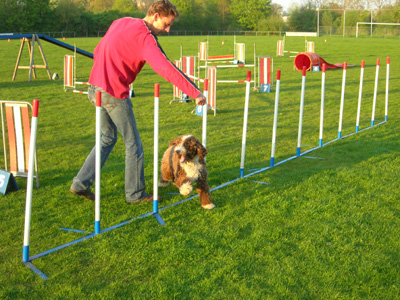 Weaves, 12 in total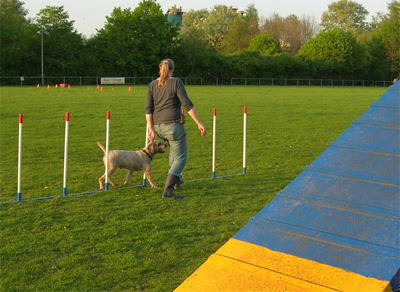 Some action-pictures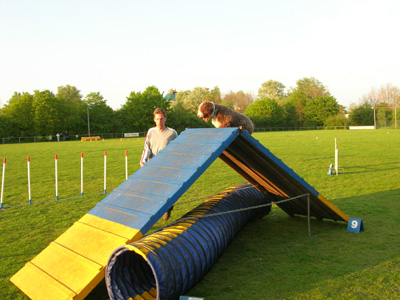 Chulo on the A-frame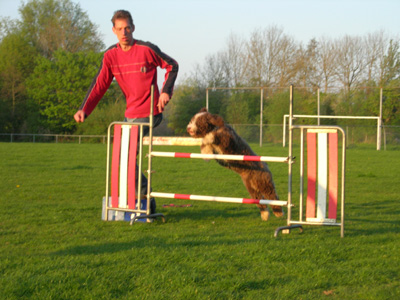 Chulo jumps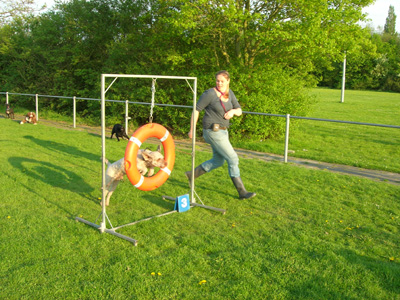 Dios through the tire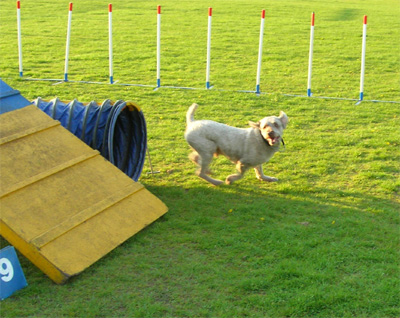 Dios just out of the tunnel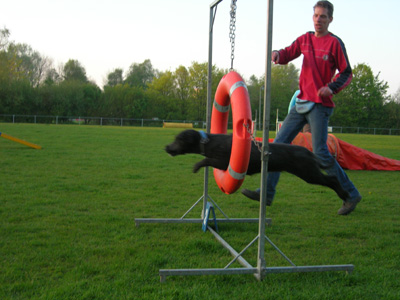 Shira through the tire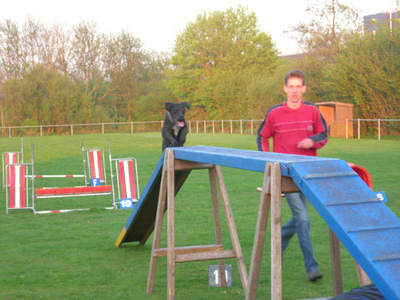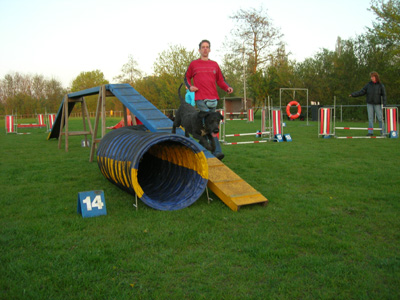 Shira on the dogwalk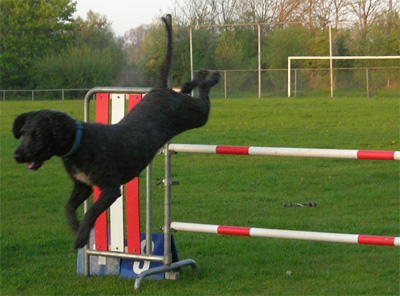 Lotte also started practicing agility with Leona since a very short while.
Leona had to wait until she was 12 months of age before she could start. Here an impression of her beginnersclass of agility.