Chulo
Dutch Youth Champion
&
Dutch Champion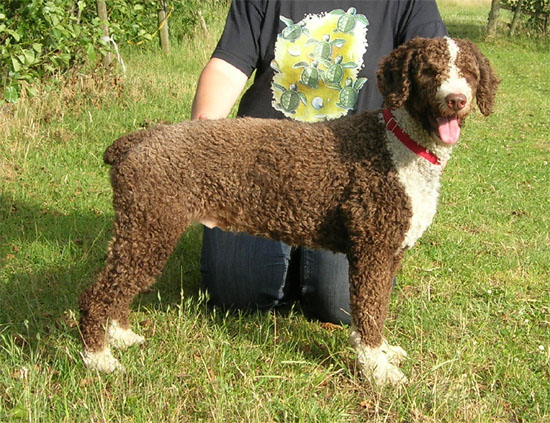 Chulo is born on the 22nd of April 2007 with our friend Antonio.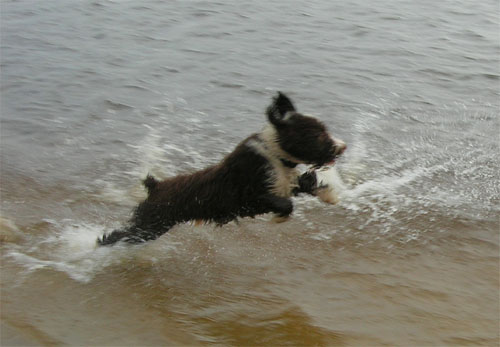 We liked Chulo as a name for him, because it means in Spanish something like: "Braggart, show-off, daring, friendly, nice, stylish".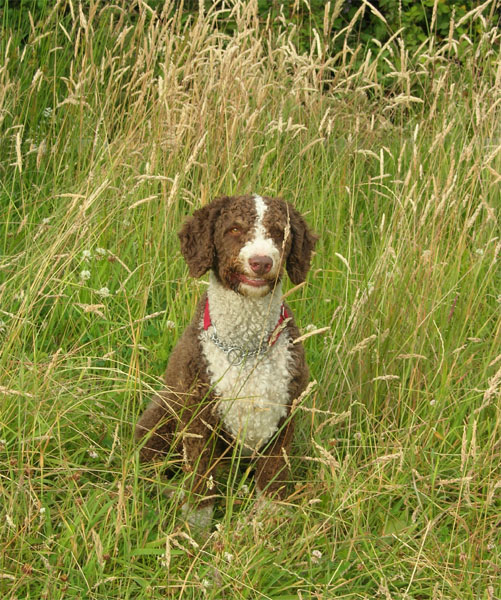 Chulo in the meadow
Chulo's name is officially Lunagordoc de Ubrique.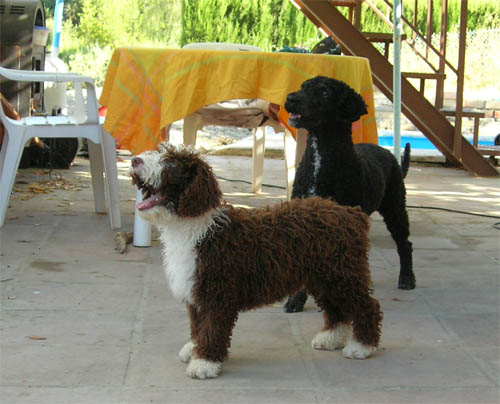 Chulo together with Shira during our holidays in Spain
Chulo is, just like Coca, born with a natural short tail.

Chulo and Léon are waiting for the ball to be thrown !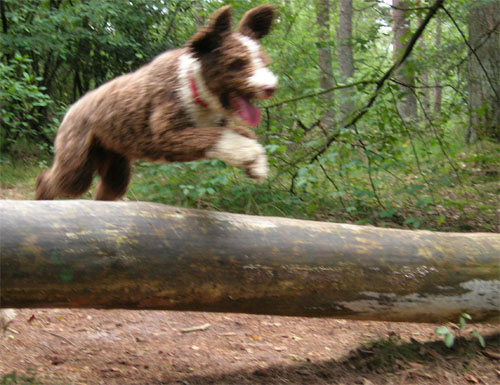 "Big ears? Who, me??"
We were allready searching some time for a young dog, which had Gordo as his father (working champion 2005).
We saw Chulo the first time in Spain in August 2007 and fell in love immediately.
Unfortunally we coulding take him home with us direct after our holidays, so Gelt went back to Spain to get him.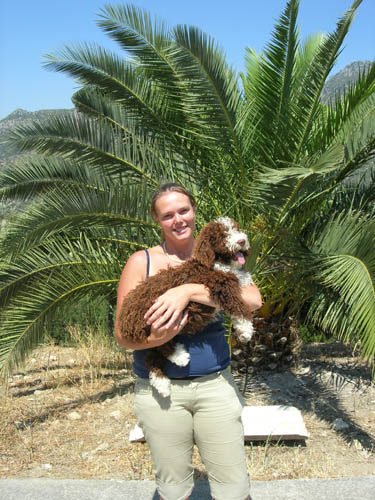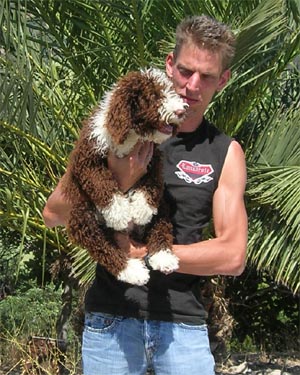 Allready at an early age, Chulo shows a lot of working abbilities. We hope we can participate at one time at the working trials with him.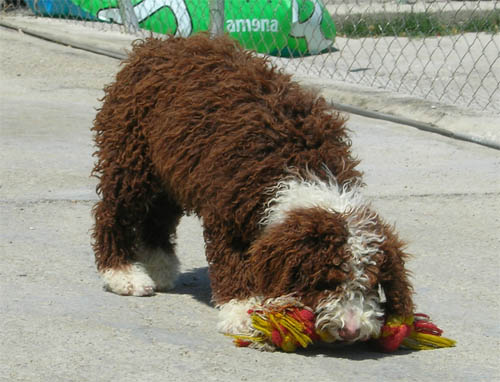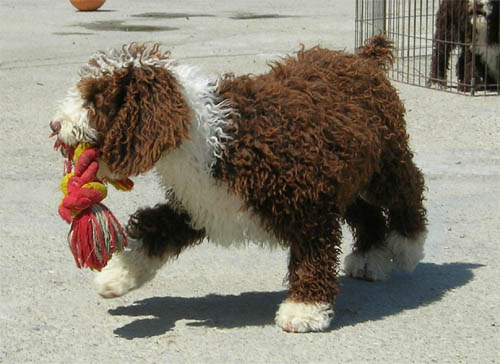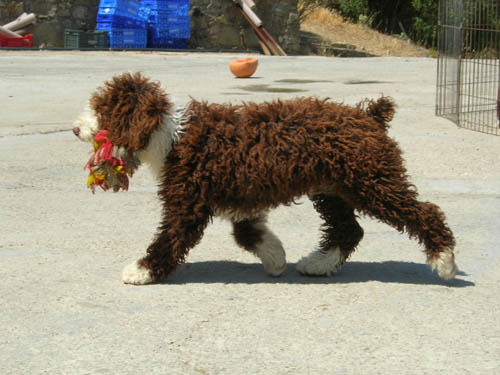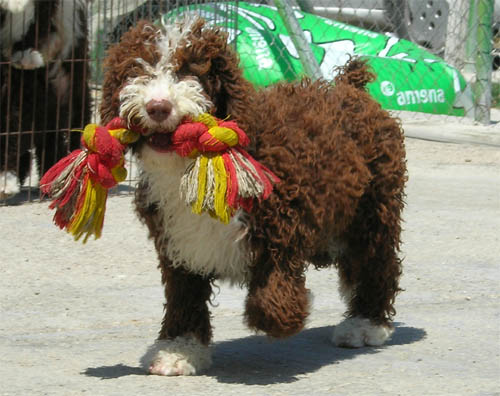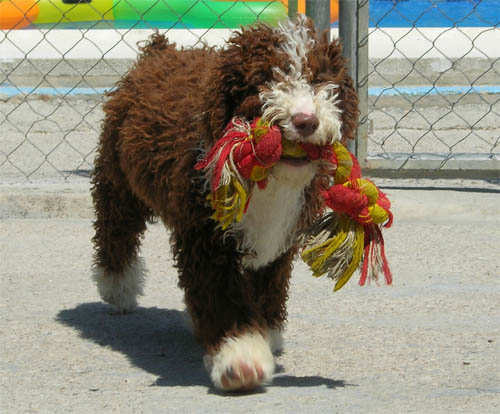 We started to learn Chulo dive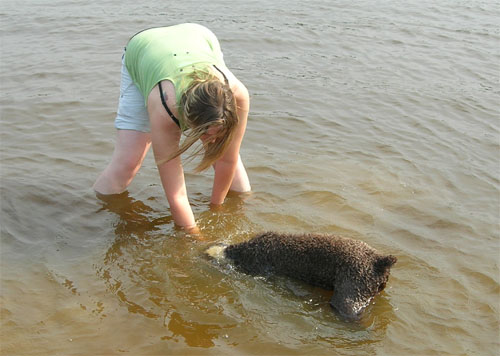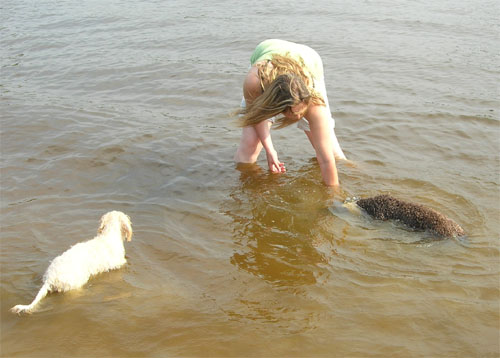 Chulo goes without problems with his head under water, Leona is watching how it works...
Also on a show Chulo feels at home.
On our page of successes, you can find how he is doing on show.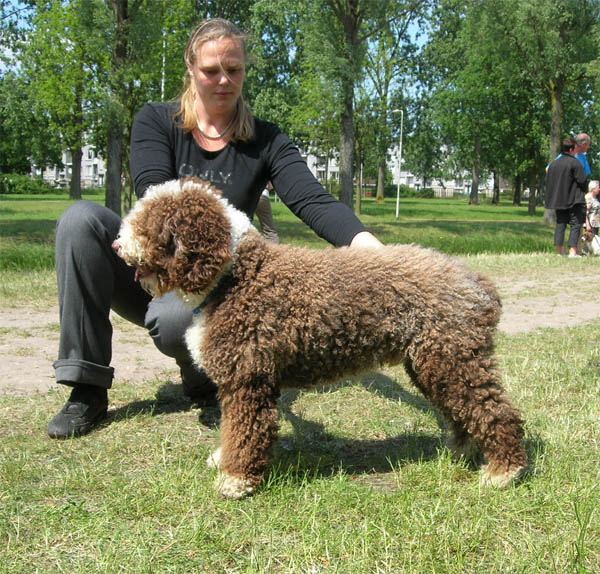 Chulo has a very sweet character, his favorite place is next to us and he is always active.
He is doing very well with all our other animals and always tries to challenge them to play a game !

Chulo and Léon playing together with a ball !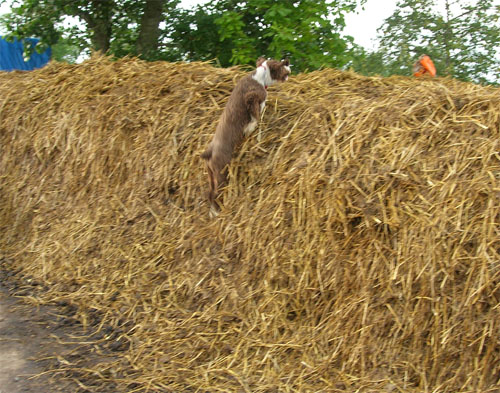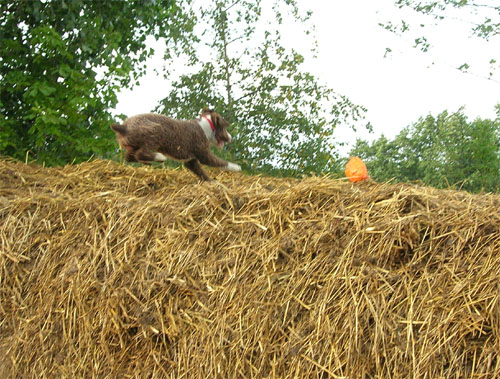 "Who says Spanish waterdogs can't fly?"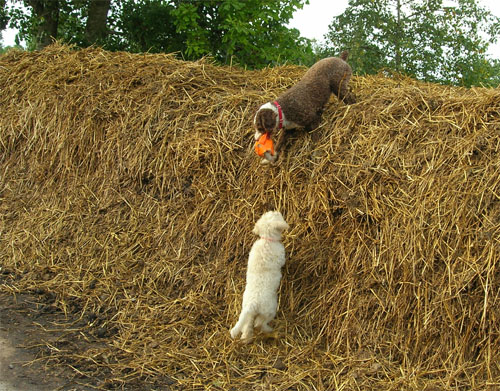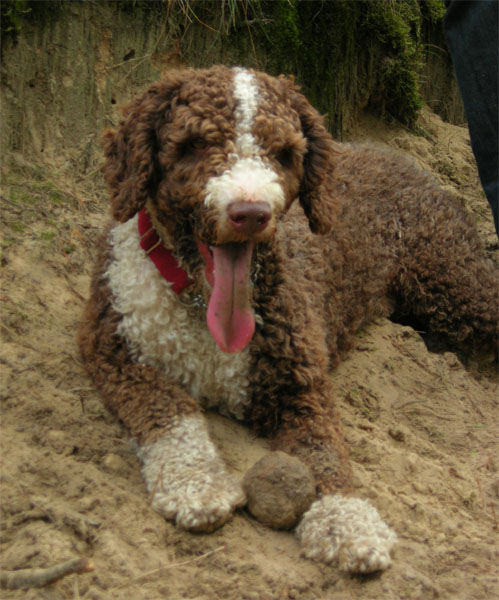 Chulo vs. Blackie


Chulo's family: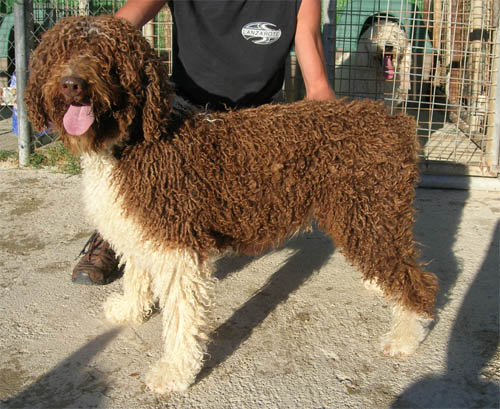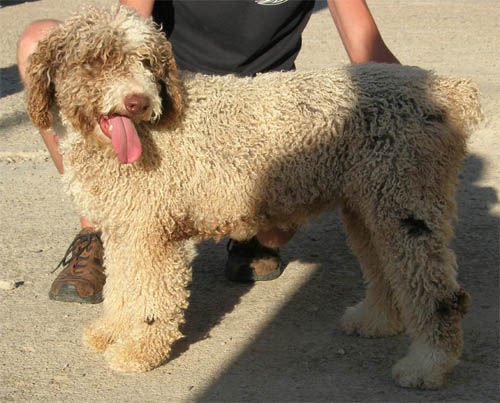 his father Gordo his mother Luna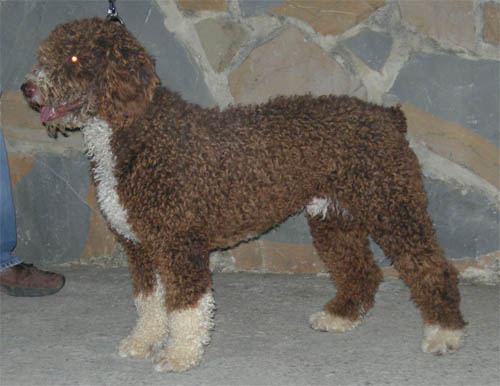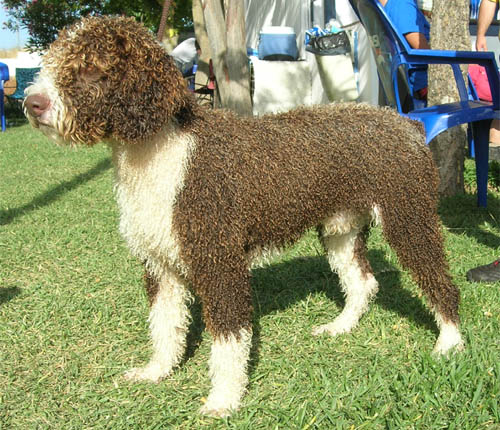 and his 2 full brothers of one year older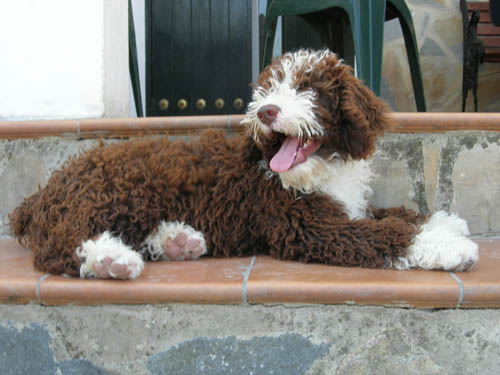 Chulo at Antonio's ranch