Colors alowed in the Spanish waterdog breed
The Spanish Waterdog occurs in different colors. The basic colors are black, white and brown (in all different shades) Besides that black and brown can be seen together with white. Black and brown are not allowed together (tan- factor) and triple-colored is also not allowed (black, brown and white together).
Examples:
Solid brown, solid black and solid white: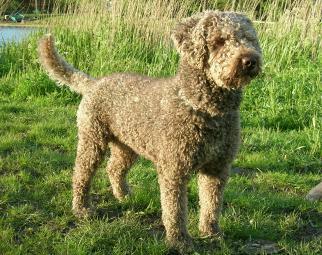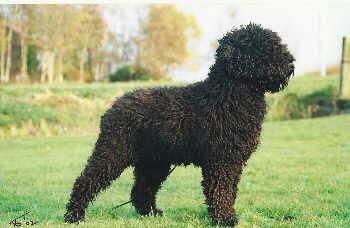 Brown and white, black and white in a 'pattern'-form: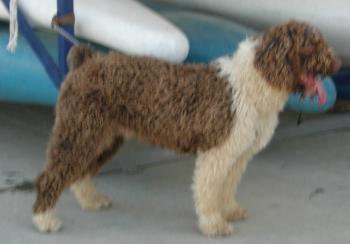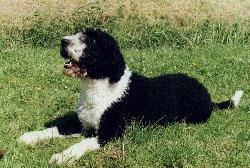 or 'piebald':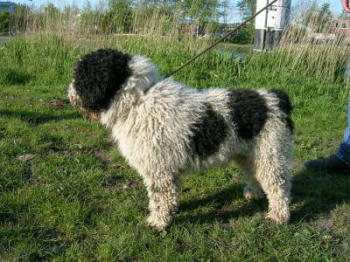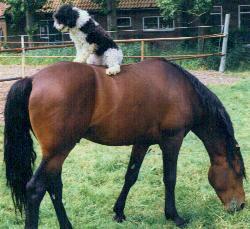 or mostly white with a black or brown spot: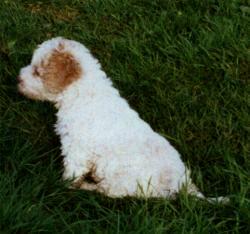 Than there is beige (creme). This is an enlightened form of black or brown. You can tell by the nose the basic color of the dog, a brown nose is a brown dog, a black nose is a black dog. Beige also can be seen together with white, only often you can't see the white markings.