Léon
Pontlajac de Ubrique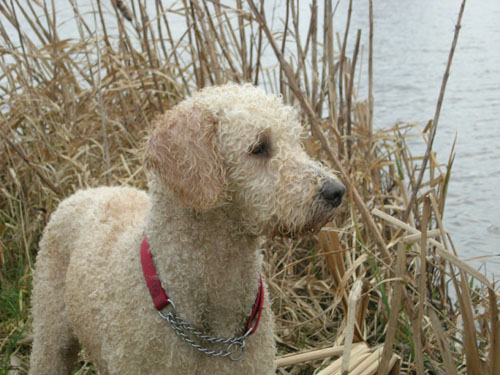 Léon stayed with us for a while to mate with Shira. Léon is owned by Antonio Garcia Perez.
Shira and Léon allready met in Spain.

Léon is born on the 1st of January 2002 and is a Spanish Champion.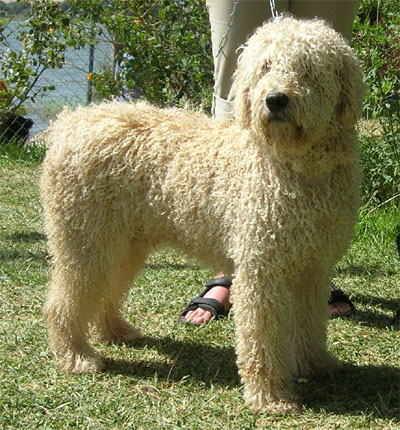 Besides that, Léon is a super working dog.
He competed several times in the International Working Trials, in which he scores very good overall.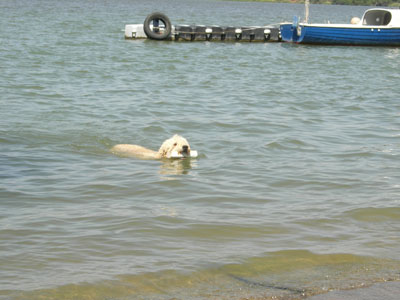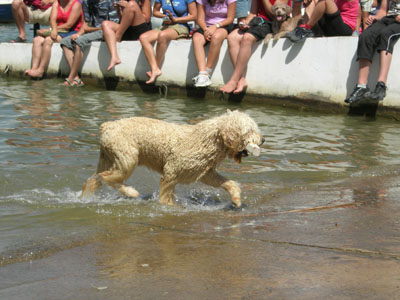 Léon at the Int. Working Trials in Arcos de la Frontera 2007
Léon exceeds in one of the original tasks of the Spanish Waterdog; herding stock.
Léon had to adapt to the Dutch winter, especially the temperature, at first !!
He enjoyed the walks through the Frisian county side very much.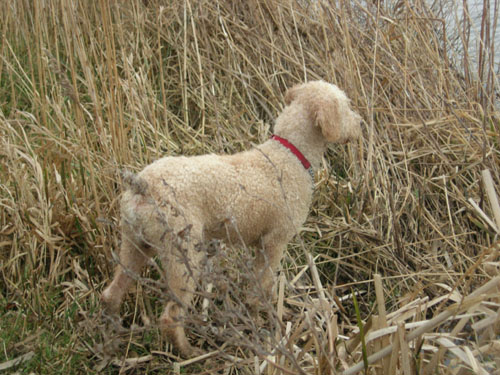 Léon has been tested in Spain and is HD-free and free of eye-diseases.
For Léon's pedigree, click here

Léon with Antonio