The coat of the Spanish Waterdog
Taking care of the coat
The coat of the Spanish Waterdog may not be brushed or groomed. The coat has such a structure that it barely holds water and it doesn't shed.
The coat is always curly or woolly and forms cords when long. These cords should be torn apart (when necessary). Clipping is allowed, but it always has to be complete and even. Grooming for esthetic reasons is forbidden.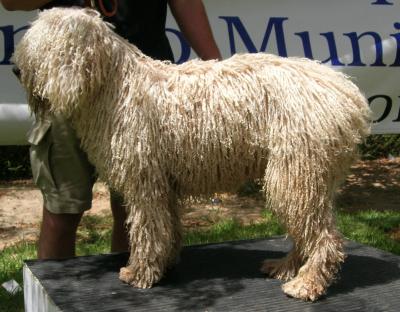 Because the SWD doesn't shed and the coat constantly grows, the dog should be clipped or shaved about once a year (every 6 till 18 month depending on one likes the coat). The coat grows at about 1cm per month
The first time a SWD should be clipped or shaved is at the age of 4 till 6 months to loose the puppy coat. The coat of a show dog needs to have a minimum lengths of 3cm and a maximum of 15cm.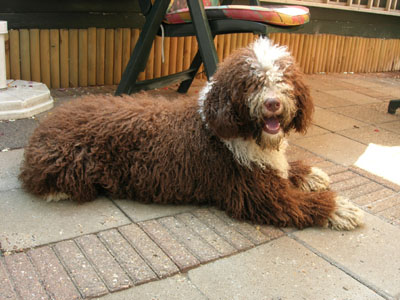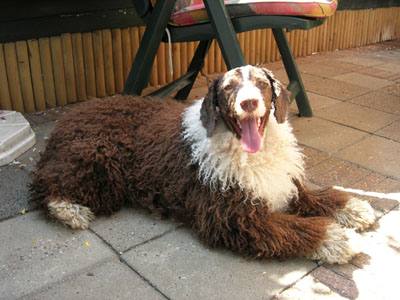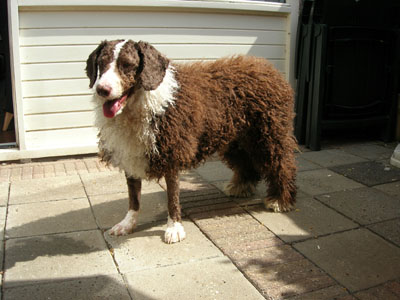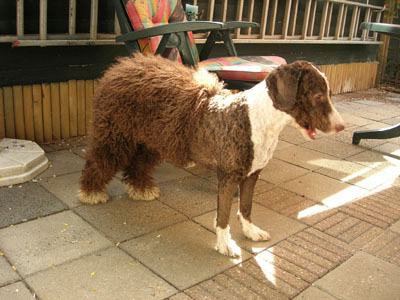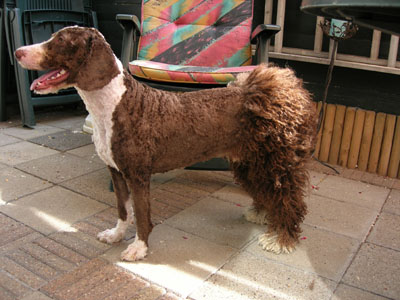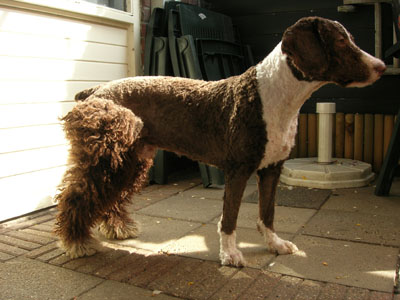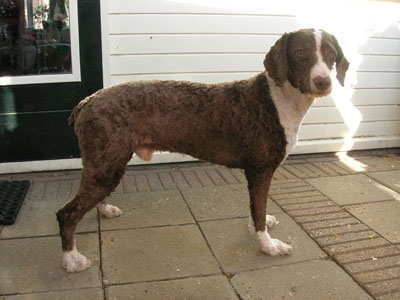 The SWD can be shaved any time of the year. The only thing one should be careful with in the summer is sunburn. When the dog is shaved, one should not forget to clip the hairs between the foot paths. I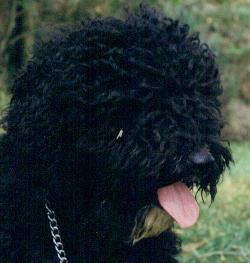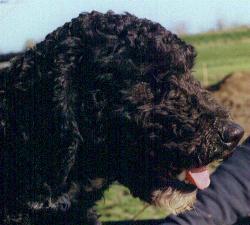 Fading of the coat
AIf you clip a brown dog, it is possible after clipping the coat has another (brown) color. It's possible the fading stays that way, but also that the dog gets his own color back if the coat grows.
A white or a black dog stays white or black after clipping, but the influence of sun and water can turn a blak dog a little brown, after clipping the dog will be black again.