Leona
Dutch Champion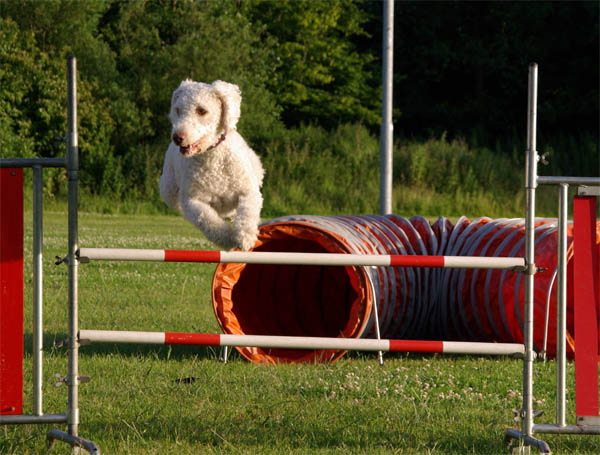 Leona's full name is Leona Del Alto Norte.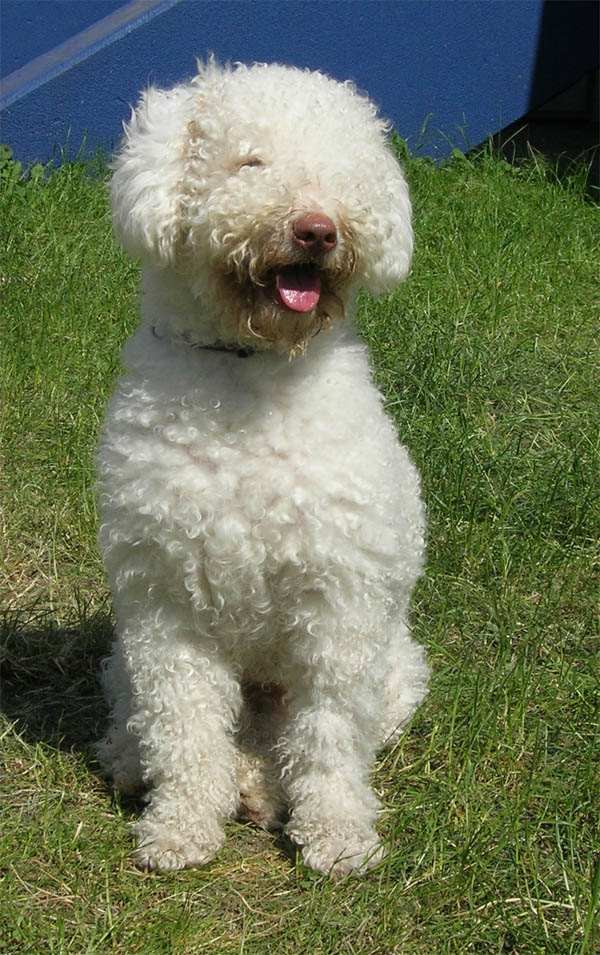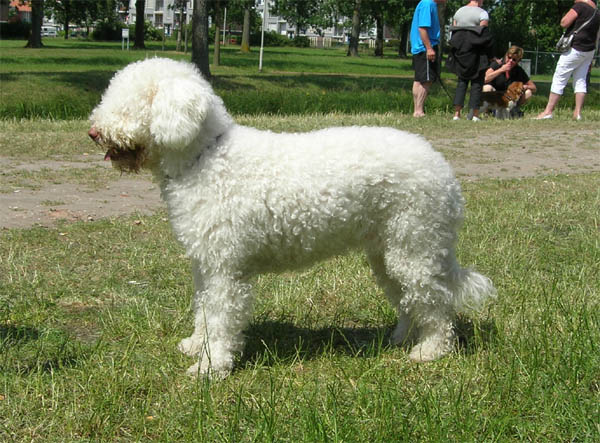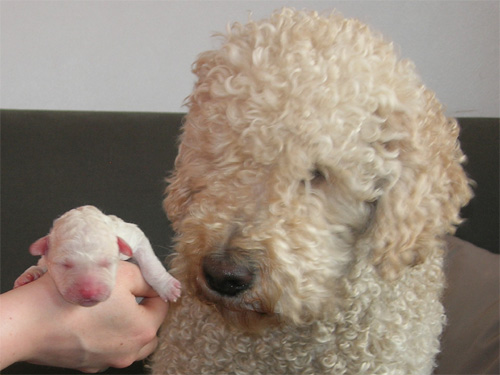 Leona 1 day old with her father Leon
She is born on april the 11th 2008.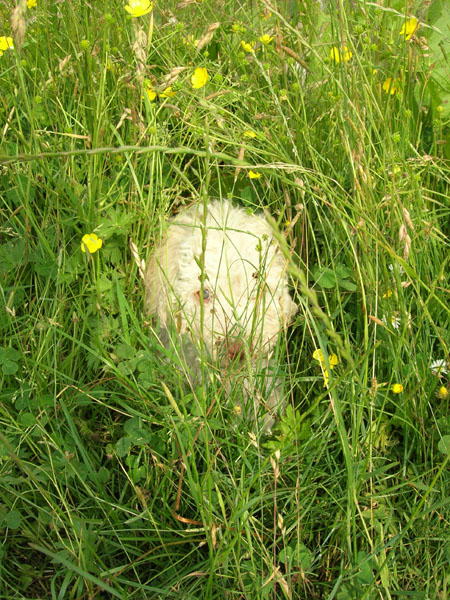 Camouflage !!
Her mother is Shira (Dutch Champion and working Champion 2006).
Her father is Leon (Pontlajac de Ubrique, Spanish Champion and an excellent working dog)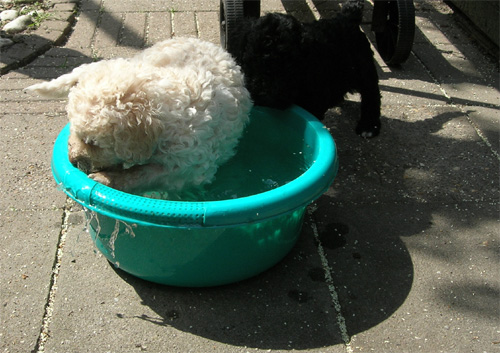 4,5 weeks old and allready enjoying water !!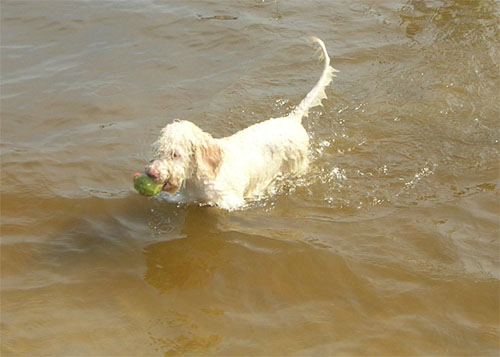 Leona is bred by ourselves and we hope to have with her a good working- and showdog.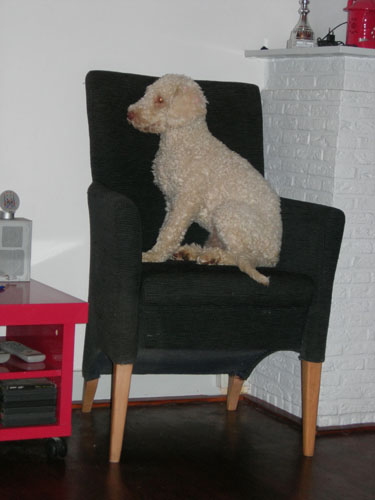 Leona's nickname is "the queen". You can see why J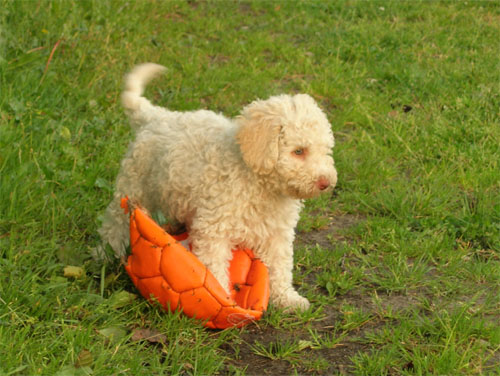 Leona is very playfull and challenges everyone into a game.

Leona and Chulo really get along!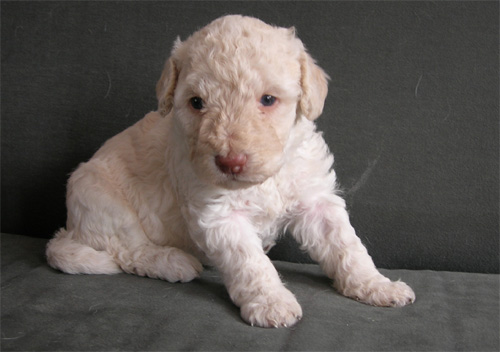 Leona as puppy
Leona is very social towards other animals. She is not easily impressed!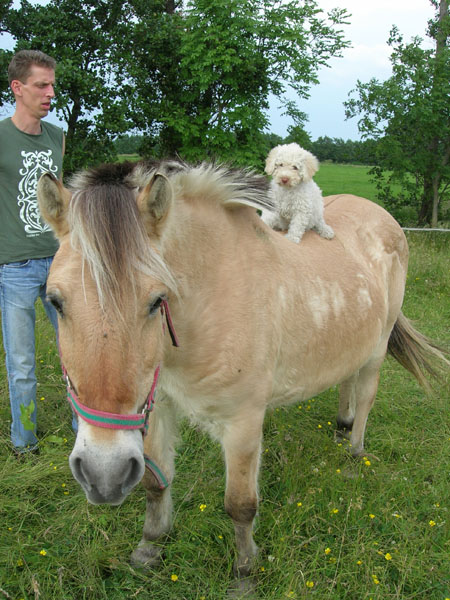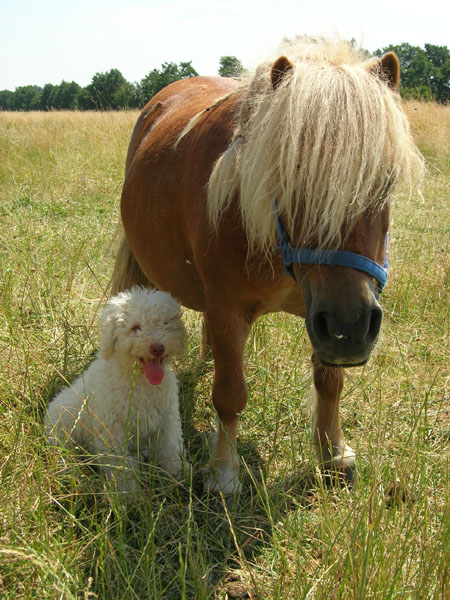 Her best friend among our horses is Goldie !!

At home she is best friends with Rambo, our Black cat !!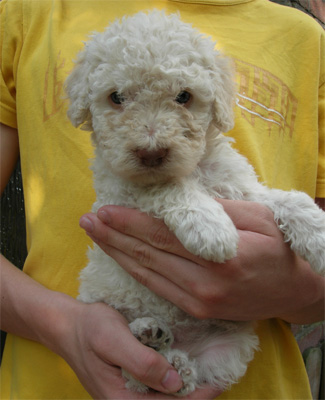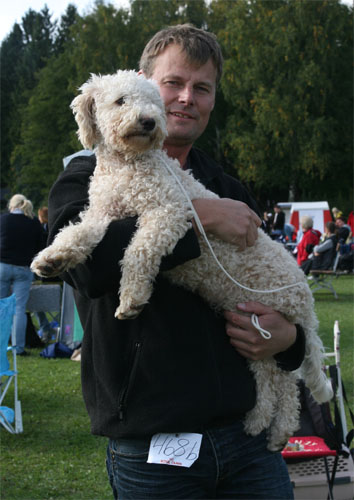 Chica (sister of Leona) who lives in Sweden
with her owner Johan Liw